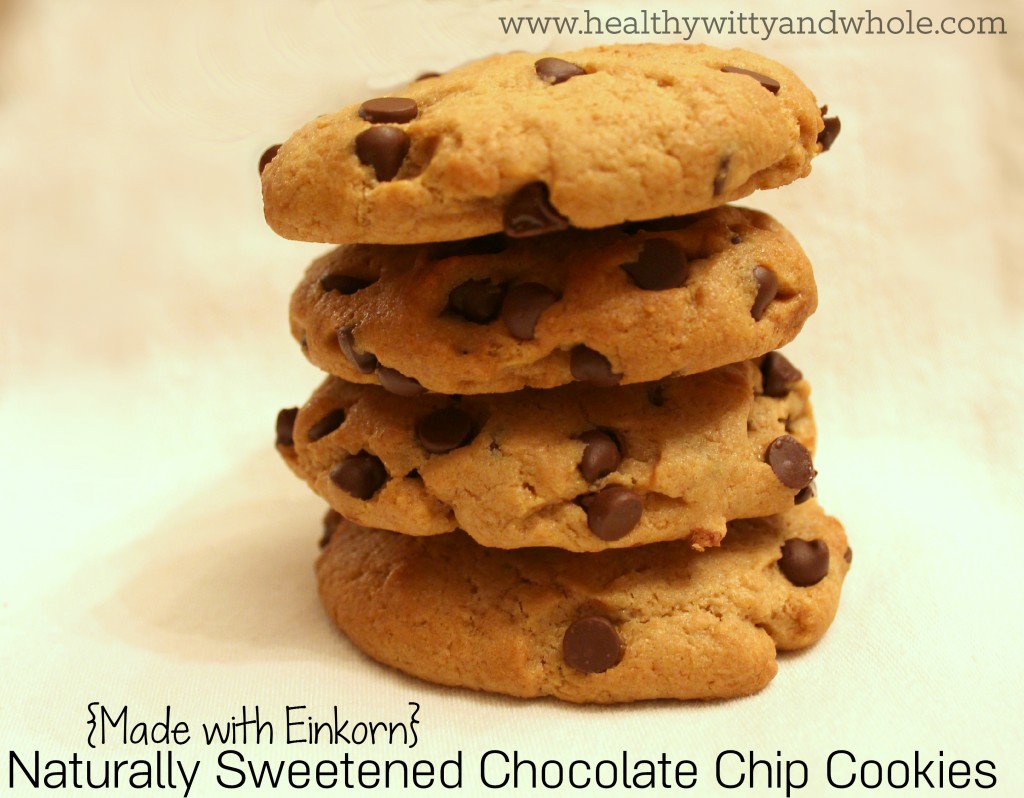 It's no secret we're a chocolate loving family. Most of us love dark chocolate, (what does milk chocolate even meeaaaaann??). Chocolate Chip cookies used to be a weekly staple in our house before we severely cut back on sugar a few years ago. Now, have them occasionally and I've played around with both gluten-free and whole wheat versions.
Today I'm sharing an Einkorn recipe. The ratios would be about the same for spelt flour as well. I'm going to post a gluten-free recipe soooon. Because I need to share some love to my Gluten-Free friends. <3
I'm using honey and powdered sucanat as the sweeteners. To make powdered sucanant simply blend it until it is powdery. I usually put about 2 cups in my Vitamix and blend it at least a minute and a half.
As far as the butter goes, you can substitute an alternative, such as palm shortening, if you're dairy free. I've yet to do this, because I can have butter, but I'd love to try it to see. I'll keep y'all posted.
Happy Baking! <3

Naturally Sweetened Whole Grain Chocolate Chip Cookies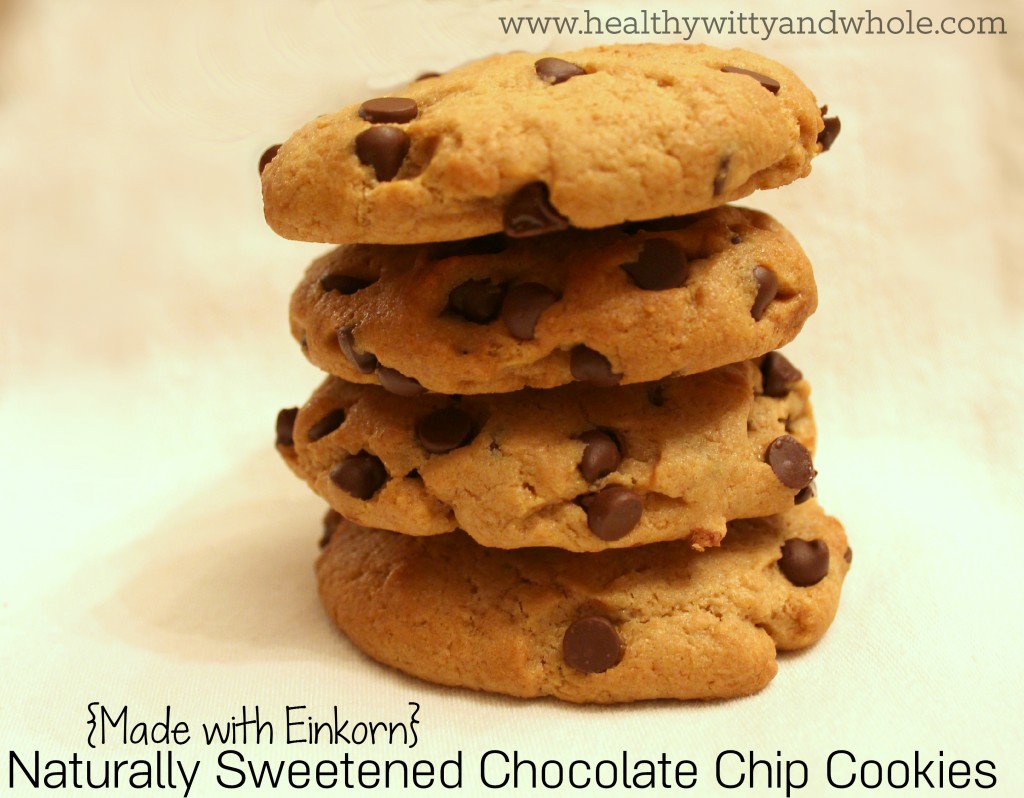 Ingredients
1 cup butter
6 T. honey
¾ cup powdered sucanat
2 eggs
2 t. vanilla extract
1 t. almond extract
4 cups Einkorn flour
1 t. baking soda
½ t. salt
1-1/2 cups Enjoy Life Chocolate Chips (or other naturally sweetened chocolate chip brand)
Instructions
Combine dry ingredients and set aside. (you know what? I never do this. I just add the dry ingredients, one by one, into the wet mixture. I'm a recipe rebel that way.)
Cream butter, honey, and sucanat until light and fluffy. Add eggs and extracts, mix well.
Slowly add dry ingredients. Last and most importantly, add the chocolate chips!
Line cookie tray with parchment paper, not necessary, but takes a lot of clean up time out.
To make an even, professional looking cookie, scoop dough in a Tablespoon ice cream scoop (or dough scoop if you have one) and drop on the cookie sheets. Gently press flat (about ½" thick) with a glass (or if you're me, your hand).
Bake at 375 for 7-9 minutes. Makes about 4 dozen.