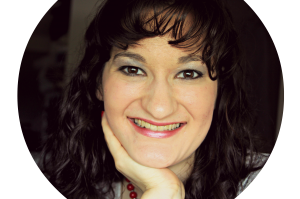 Hi, I'm Melinda. I've been making messes in the name of baking since I was 9 years old. Baking is my hobby, cooking is my everyday delight. I rarely use a cookbook, and if  I do, I never follow a recipe. Basically, I'm a kitchen rebel.
Because of personal health issues, I eat a mostly meat and veggies with a little bit of sprouted and gluten free grains mixed in. I'm not "Paleo" or "Whole 30" or strictly "gluten-free", and my eclectic recipes reflect that.
I live and work on an organic farm where we raise grass-fed beef, sheep, and dairy, as well as pasture raised chickens for meat and eggs. Someday I hope to add pigs to our farm, because I can't live without bacon…and that's the honest truth.
I'm just a twenty-something, single gal who loves to crack jokes, bake, laugh, eat, and live. Join me while I share recipes from my experiments in the kitchen. Laugh along as I sarcastically whisk wit into my baking. Thanks for stopping by Healthy, Witty, and Whole! Y'all come back, ya hear?
Recipes on this blog are: ~Whole ~Non-GMO (As much as possible) ~Sweetened with honey, maple syrup and sucanat ~ Grass-fed dairy and meat ~Raw dairy ~Whole Grain (sprouted and soaked) ~Real fats and oils (butter, coconut oil, Extra Virgin Olive oil) ~Natural and organic ~Healthy

The Banned list: ~Processed sugar or corn syrup ~NO substitute sweeteners (Splenda, etc.) ~NO chemicals ~NO white flour ~NO homogenization of dairy products ~NO low-fat substitutes (such as skim milk) ~NO vegetable oils and NO margarine (yuck)
Thanks for stopping by, and please let me know you did, by leaving me a comment or emailing me at melinda (at) thehealthyfarmgirl (dot) com