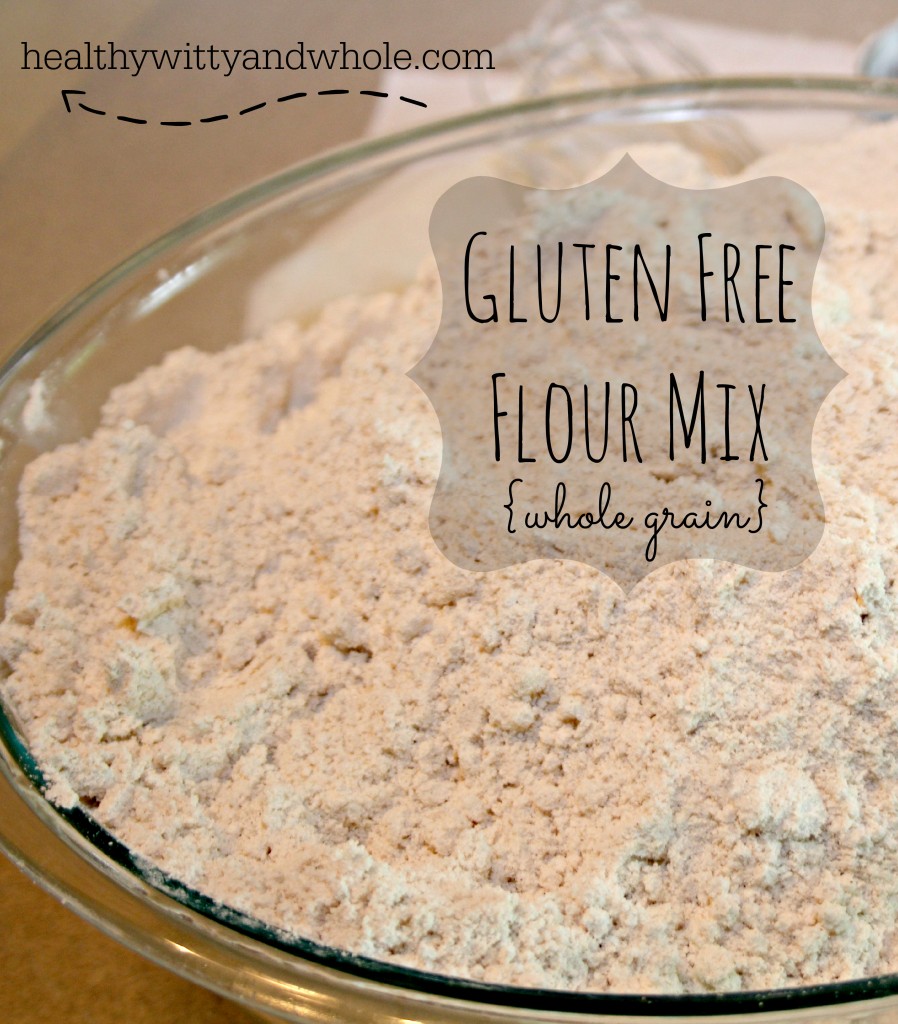 Here's my easy, whole grain gluten free flour mix I use in all my recipes. I've made everything from biscuits, brownies, cookies, cakes, and pizza dough from this mix.
1 cup arrowroot flour
1/2 cup oat flour (make sure it is gluten free)
1/2 cup sorghum flour
1/2 cup almond flour
1 t. xantham or guar gum
Mix well. I make large batches of this and store it in the freezer for freshness!