Here in Oklahoma land we have a local chain called Sonic which has amazingly yummy but horribly bad for you drinks. I happen to love their limeades, but I wanted to see if I could come up with something just as delicious, but much healthier. Move over Sonic! This limeade is so good, and it's very easy to make!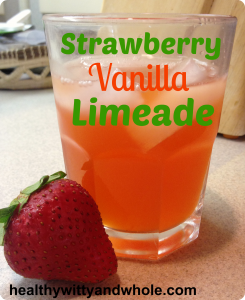 Strawberry Vanilla Limeade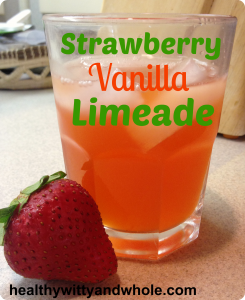 Ingredients
6 limes
1 cup fresh or frozen strawberries
⅓-1/2 cup honey
2 vanilla bean pods, slit open and chopped
Instructions
Juice the limes and put the juice in a small sauce pan. Add the strawberries, honey, vanilla beans and about 1 cup water and cook on medium heat for about 10 minutes. Add ice and water to desired taste. Enjoy!