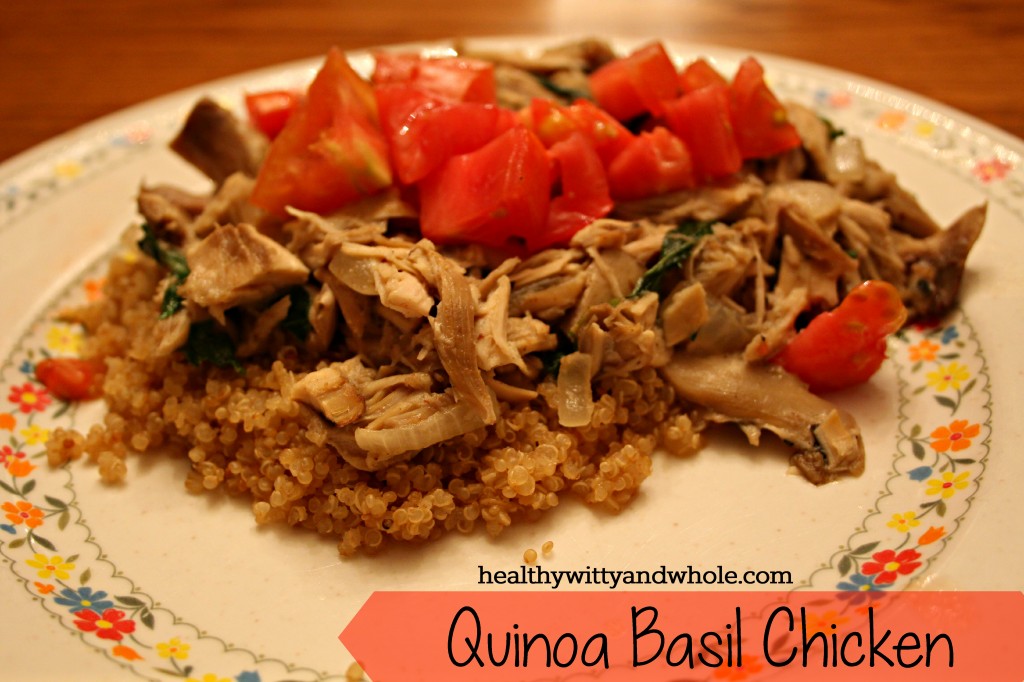 We're mostly gluten-free in our cooking here at the farm, although I will cook with sprouted wheat occasionally. This recipe was something that just sounded good with the supplies I had and the fresh garden veggies available. Most of my recipes come out of either 1) what's on hand and 2) what my head decides it needs to make. and 3) what my tastebuds are salivating for. ;)
Please note: I used homemade chicken stock in this recipe. Chicken stock is the golden liquid that is created by cooking chicken bones in water for at least 24 hours. It's different than regular chicken broth which is the product of cooking chicken. If you don't have chicken stock, then broth is a great substitute. Although not as nutritious and full of gelatin.
Fun fact: When I was about 4, I found out that jello was made from ground up horse bones (i.e. gelatin…which is what is in homemade beef/chicken/pork/etc. stock). Instead of grossing me out, my 4 year old farm girl self, thought that was a cool piece of information to share with my friends. Unfortunately, they either 1) thought I wasn't telling the truth or 2) thought it was the nastiest thing they had ever heard and refused to ever eat it again. I've always been a weirdo. :P

Quinoa Basil Chicken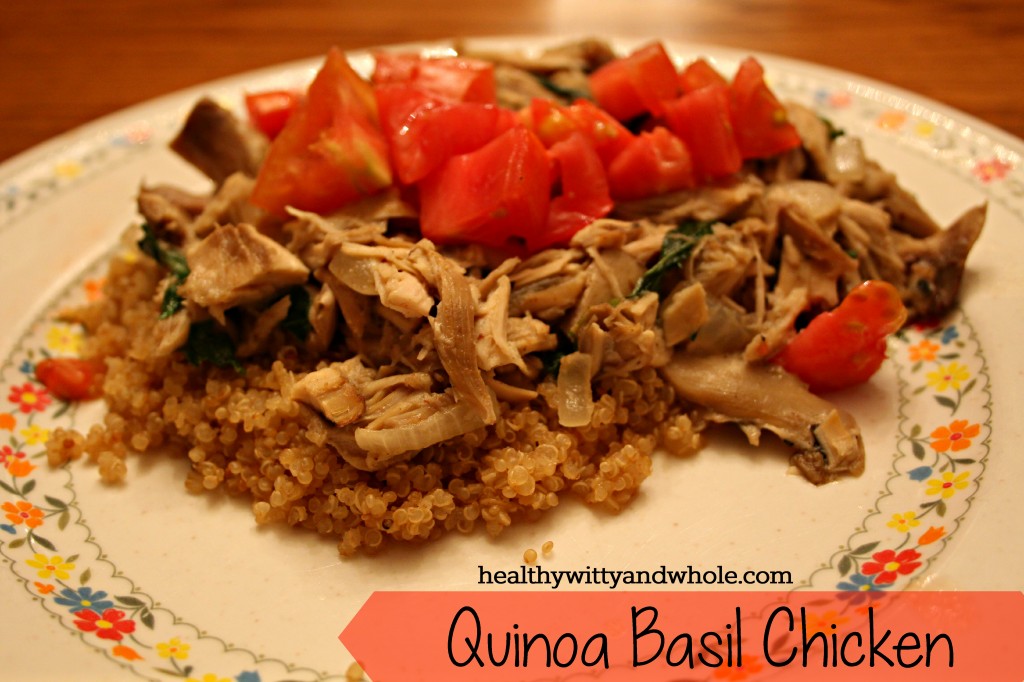 Recipe type:
Main Dish, Chicken, Gluten Free, Quinoa
Ingredients
Basil Chicken
1 half onion
3 T. Butter
1 T. arrowroot flour
1½ cups chicken stock
1 t. salt
¼ cup chopped basil
2-3 cups cooked, chopped chicken
Quinoa
1 cup Quinoa
½ cup chicken stock
1-1/2 cups water
1 t. salt
Topping
Instructions
Put quinoa, stock, water, and salt in a medium saucepan. Let simmer for 20-30 minutes or until the liquid is absorbed into the quinoa and it is light and fluffy. Set aside.
Saute onion in butter until translucent. Stir in flour and mix thoroughly. Turn on simmer and cook for 3 minutes. Slowly mix in chicken stock while stirring rapidly. Turn up heat to medium and cook while stirring until thick and bubbly. Mix in chicken and basil and simmer for 5-10 minutes.
To serve, place quinoa in portion sizes on plates. Top with the basil chicken and tomatoes.