We've had an overabundance of green tomatoes…but very few tomatoes have ripened. I discovered the problem was our soil was low in potassium, so while that's being resolved, I decided to do something with the green tomatoes that were falling off the vine. :-) My idea was green tomato salsa. Because somehow that sounded good…I just winged it, and this is what I came up with. It was a hit with our soft tacos tonight, so I thought it was safe to share the recipe. ;-)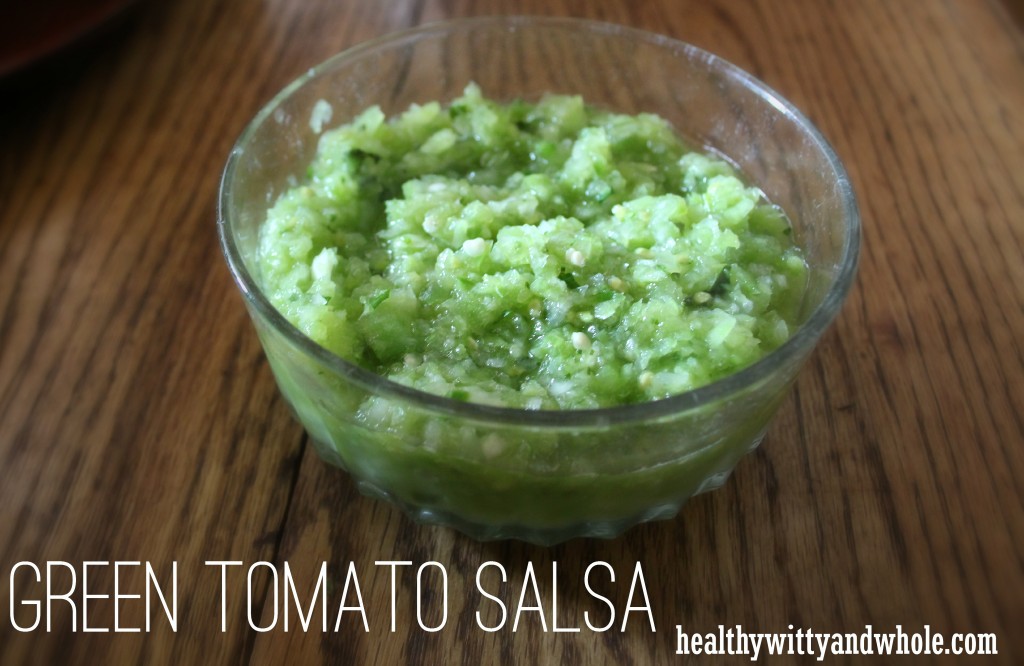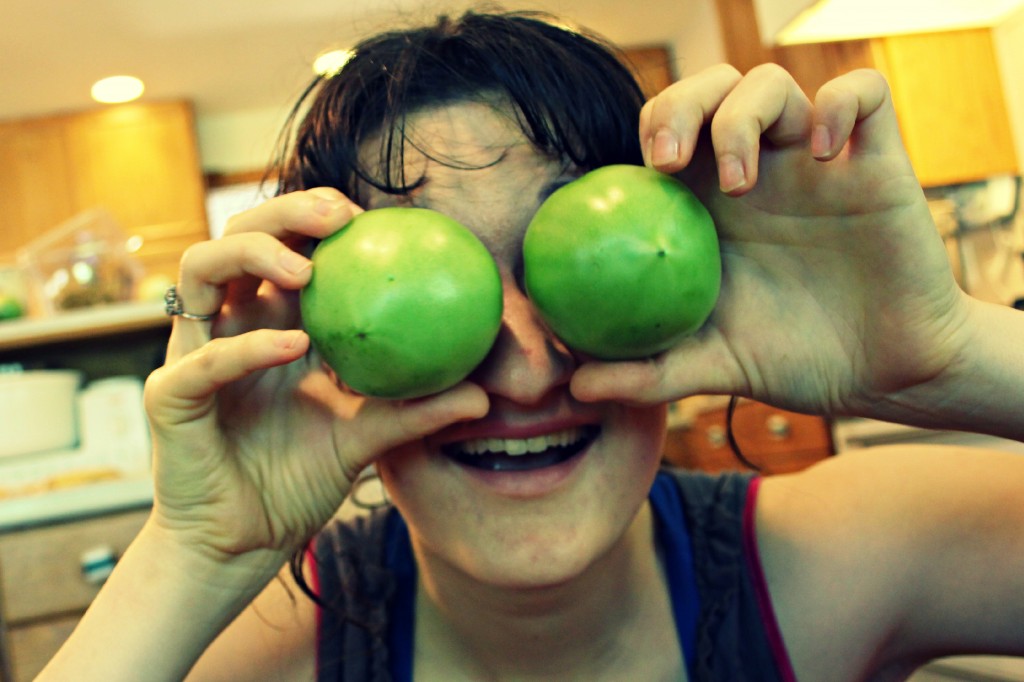 Weird things happen when I cook with tomatoes. Especially green ones. Let's just leave it at that.
I used a Ninja to blend all the ingredients together. I chopped the tomatoes into quarters.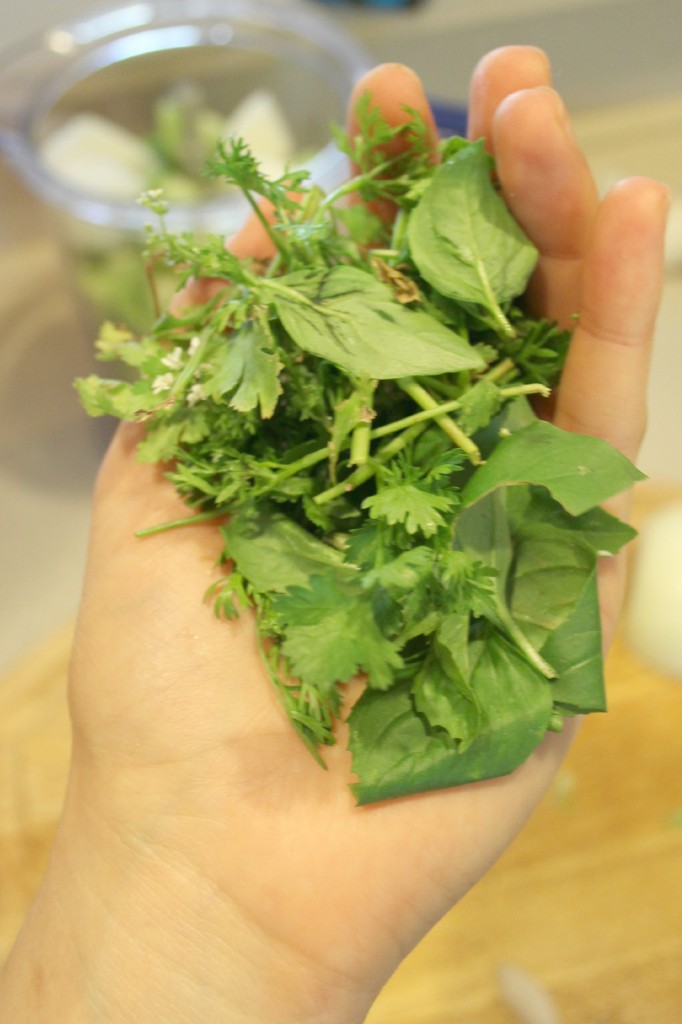 I gathered a handle of cilantro with a few leaves basil mixed in from our garden. Literally. A handful. ;-) Wash and take the leaves off then toss them in with the tomatoes.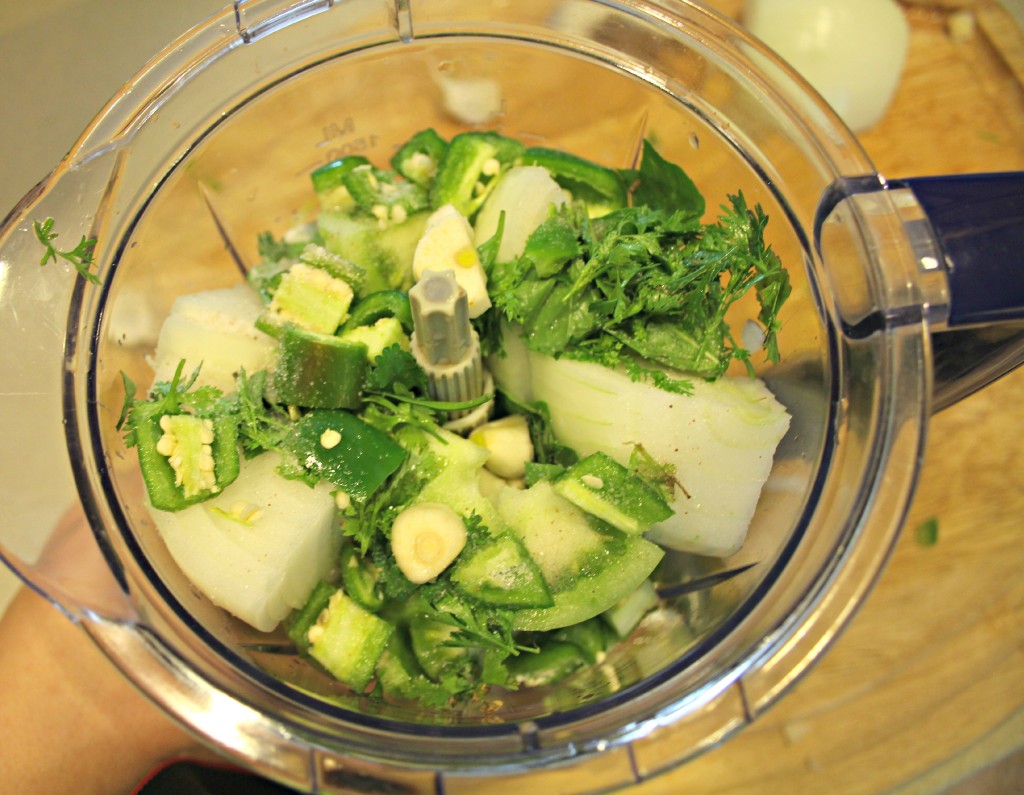 Add the onion, jalapenos, garlic, salt, and lime juice into the blender. Pulse the blender to chop the salsa, but don't over blend.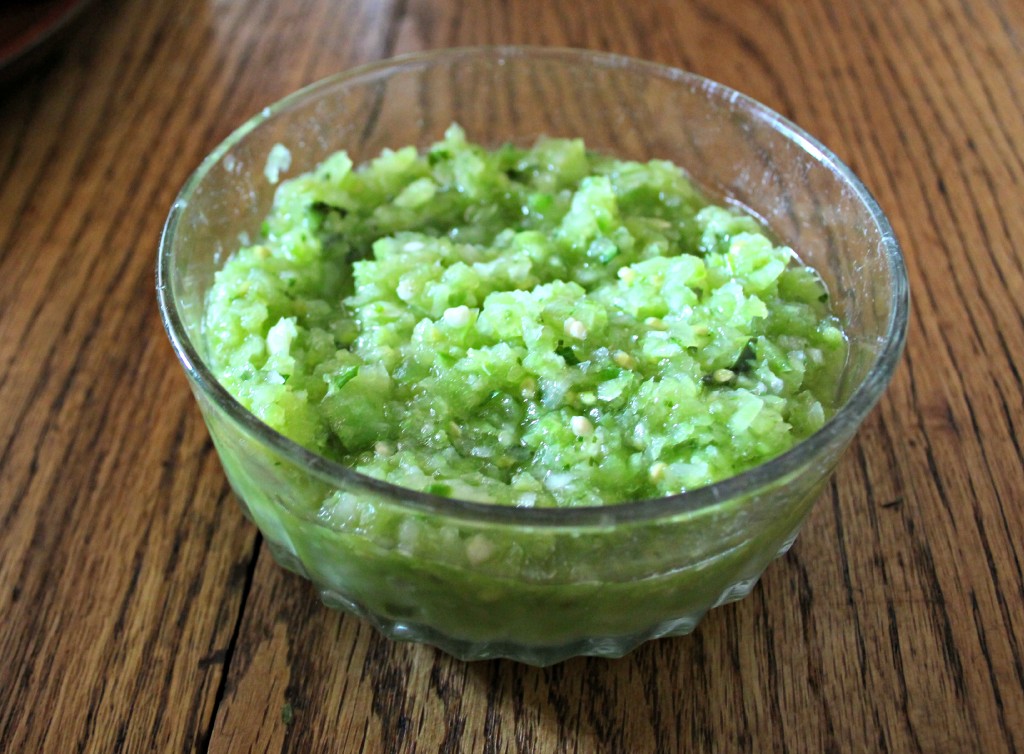 The end result should look like this! Enjoy with your favorite tortilla chips! We had it on tacos this evening. Yumm!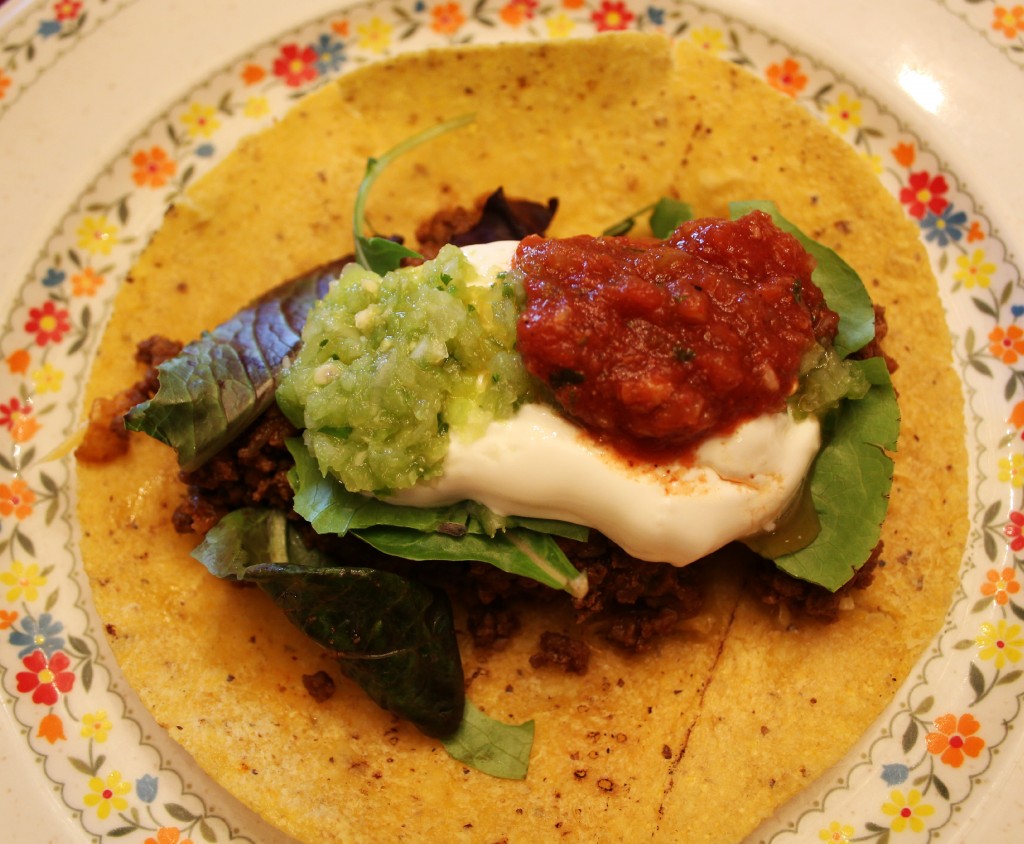 Green Tomato Salsa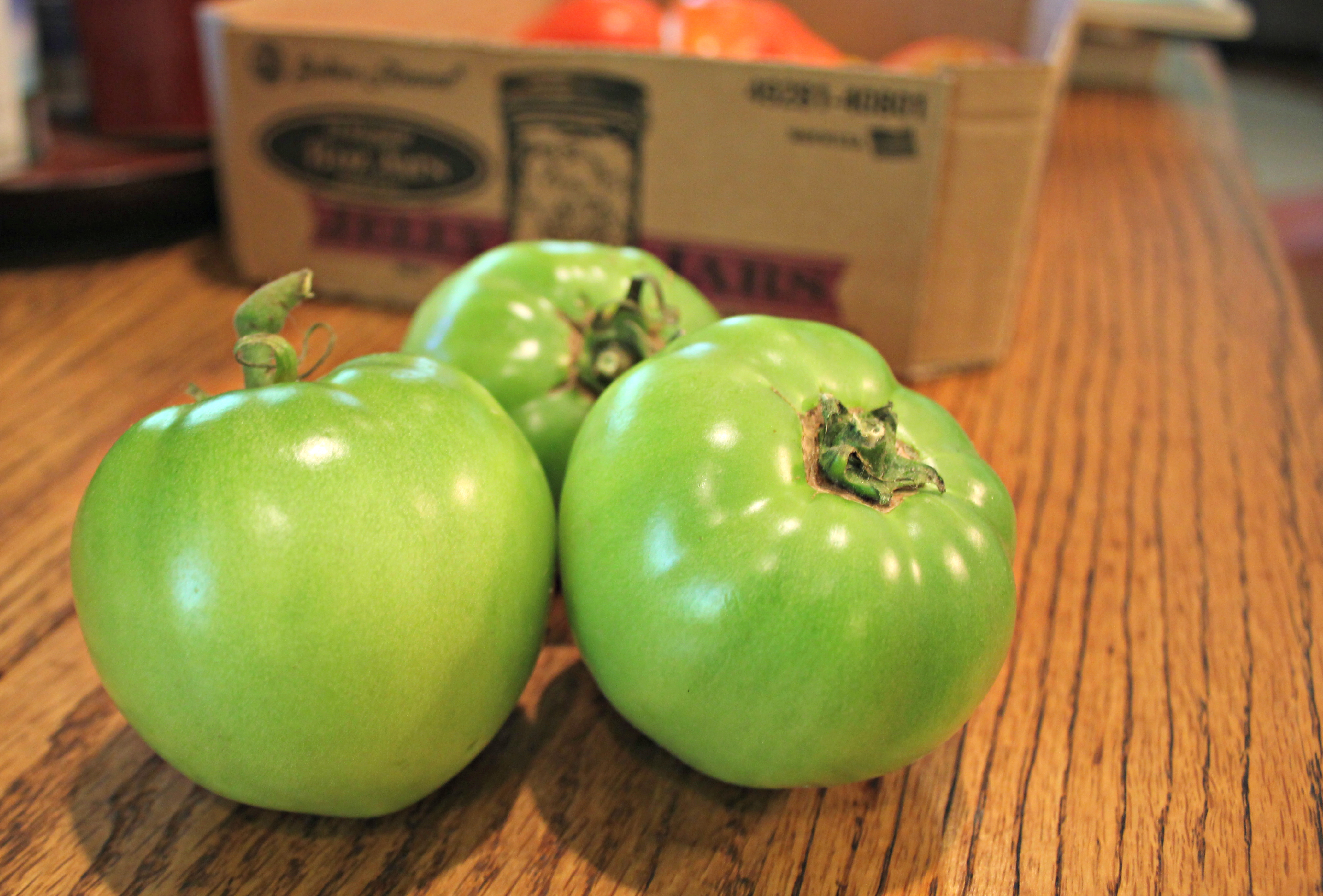 Ingredients
5 medium green tomatoes, quartered
1 handful of fresh cilantro
2 jalapenos, chopped
1 half large onion, quartered
3 cloves of garlic
1 t. salt
juice of 2 limes
Instructions
Add all ingredients into blender and pulse until blended. Enjoy!